Welcome to EyefiMedia, your first choice for Virtual Tours
Click the icon to read more about our "Featured Agent" for this month
Give us a call today and let us help you and your company put your best look forward
Whether you are a listing agent or an owner of a local business large or small our services are just what you need to turn heads and make you look your very best. Our wide variety of services include state of the art interactive 360 virtual tours, User friendly interactive Navigation of the tour window, professional photography services, powerful slideshow presentations, interactive 2d and 3d floor plan services, colourful and vibrant listing flyers, single property websites, listing syndication services, professional voice talent and so much more!Through our network of service providers, we are also able to offer virtual tour solutions anywhere in the world!
Our virtual tour exposure engine is currently something that no other virtual tour company in the Golden Triangle offers. We distribute real estate listings and virtual tours to portal sites worldwide. Listing syndication just makes sense. You know that when you generate more exposure for your listings, they are likely to sell faster and for more money. If you are a real estate agent or a business owner we can also show you how to make your website receive more traffic.
Our professional photography has been honed to perfection through years of Real Estate photography experience. We know what it takes to showcase your listings & businesses.
Contact Eyefimedia today and let us help you and your company look your very best online.
Our technology is the perfect solution for anyone trying to sell anything via the web, real estate, or a brokerage looking to efficiently and cost effectively create their own 360° real estate tours. Our technology is not limited to real estate tours. We can customize the look and feel of our tours to create a professional grade virtual tour of any type of property or item including but not limited to Commercial or Personal Property such as:
Auction Inventory, Automobiles, RVs, Motor Homes, Beauty Salons, Spas, Banquet Facilities, Bed & Breakfasts, New Home Developments, Churches, Campgrounds, Cities, Towns, Neighborhoods, Residential Associations, Commercial Real Estate, Corporate Offices, Condominium Units, Convention Centers, Cruise Ships, Events, Factories, For Sale by Owner Real Estate, Before & After Work of General Contractors, Golf Courses, Government Facilities, Health & Fitness Clubs, Historic Buildings, Libraries, Malls & Shopping Centers, Marinas, Boats, Medical Offices & Hospitals, Meeting Facilities, Manufactured Homes, Motels, Hotels, Resorts, Museums, Nursing Homes & Retirement Facilities, Parks & Recreation, Prof Offices (Attorney, Dental, etc), Scenic Areas, Schools, Colleges & Universities, Showrooms, Ski Resorts, Stadiums, ThemeParks, Water Parks and Vacation Rentals.
---
Mobile Virtual Tours (Now Playing on iPhone, iPad, Android, Blackberry, More)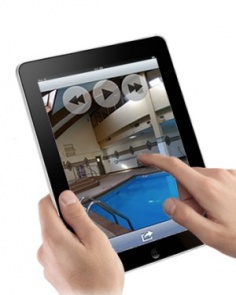 Our tours are 100% mobile ready! Get more reach than ever before as iPad, iPhone. iPod, BlackBerry and Android users view your listings on the go!
Scan the QR Code Below with your phone and see the power of our Mobile Virtual Tour!

Want more? Your weekly hit report will reveal how much mobile traffic you get!"
Our new formatting provides the mobile viewer with unparalleled control, a view of the entire screen and the site navigation menu. This technology requires minimum scrolling and has exclusive features that take advantage of mobile phone advancements such as SMS (TXT Connect), click to call and QR codes.
The mobile tour is interactive for those with touch screens and allows users to scroll through the 360 panoramas and still images while enjoying an elegant fade from image to image. The technology has been enabled on both core products, the HD V-Slide and HD V-Tour so all of our customers can enjoy these new developments.
---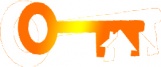 Agent ToolBox - Your Agent Toolbox is one of our favorite features that we've brought to you. You're now able to login, change tour status banners, make price changes, mark listings as sold, order more tours, snag your leads, setup your customers to receive your weekly hit reports, print off your flyers, download images, edit preferences and so much more. You're going to love how easy it is manage your virtual tours and marketing tools from a single login.